Last Winter is a survival RPG set during the fur trade in the wilderness of 17th Century New France. You play as a coureur de bois, an unlicensed fur trader whose primary goal is to survive the unrelenting challenges of the new world, and maybe make a little coin too. An alpha version of Last Winter was created many years ago, but was scrapped in favor of starting fresh with a new game engine. The new Last Winter is now approaching it's alpha stage, with many of the game's core features present in a recent development livestream.
Original Alpha Version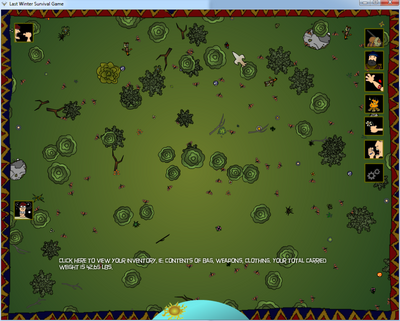 The original alpha version of Last Winter is no longer being developed, but has since become free of charge. Download it here and use the serial key 02g7-gd1-393-15b.